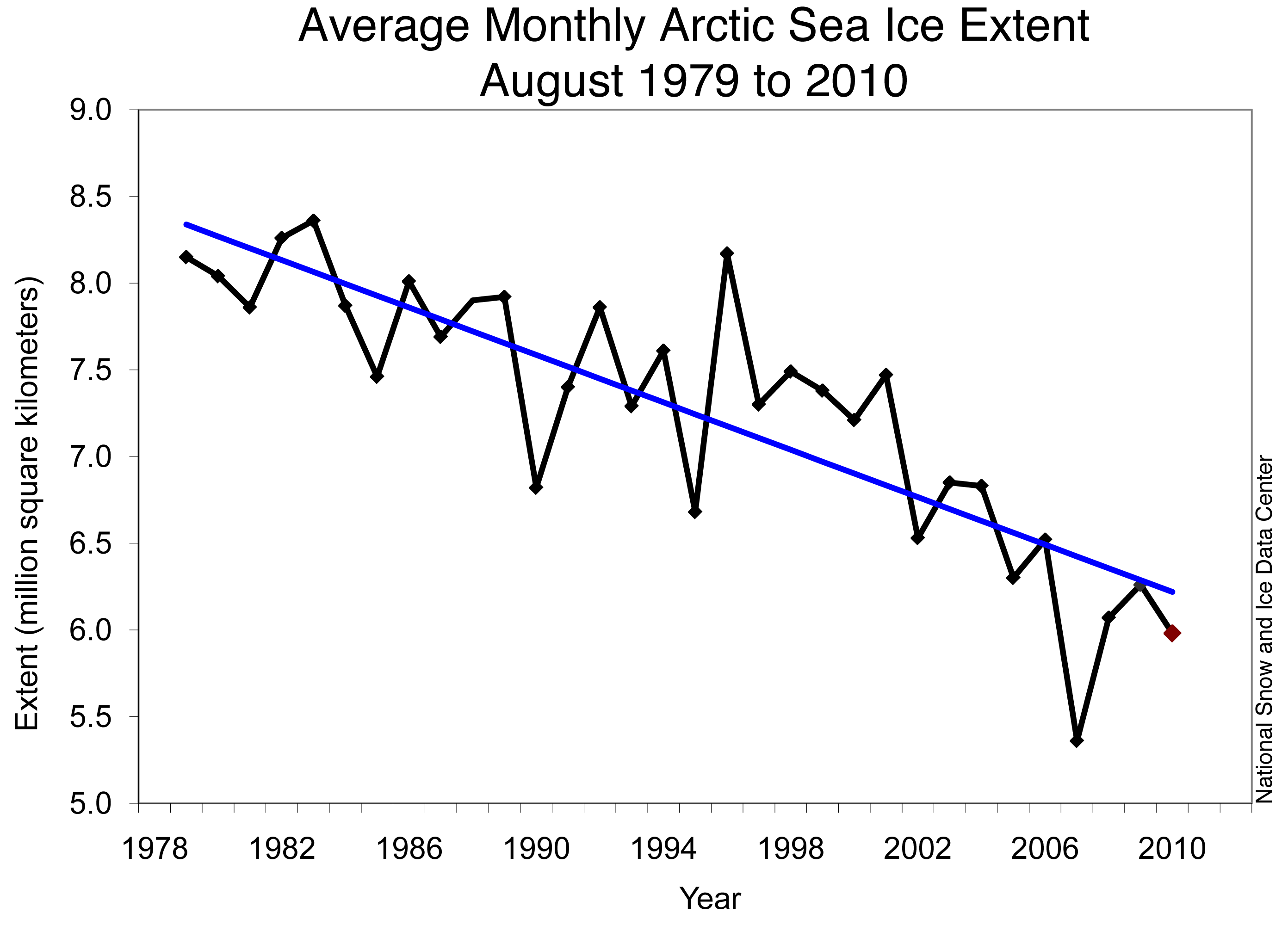 The extent of Arctic sea ice in August was the second lowest in the satellite record, according to a report issued today by the National Snow and Ice Data Center.
A week or so is left in the summer melt season. So where will this year's minimum fall compared to other years? As of September 3, according to NSIDC, sea ice extent was the third lowest on record, behind 2007 and 2008. So it will be interesting to see where we wind up once the point of maximum melting is reached.
In any case, one thing is clear, as the graph above illustrates: The overall trend is down, down, down.